Luxury Hotels in Amritsar
Welcome to Jeet Travels (Travel to Amritsar)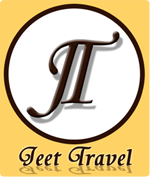 Amritsar is the land of Saints , an important sikh pilgrimage place and city of Hard working people. In India Punjab's wealth is on full display in this city and villages. If you want to visit Amritsar, we are the leading tour operators and travel agent.
We Facilitate Your Travel to Amritsar - Punjab with various facts and figures about Punjab India with the services of well equipped travel agency. We as a travel agent assist you to choose best hotel, which will be clean and worth your hard earned money and at your budget.
Every Hotelier claims that their hotel is best in city. In Fact only a Travel agent categorises hotels according to the comments & experience of our previous guests regarding the vicinity, cleanliness, food, services etc in the Hotel.
With years of experience of Jeet Travel Amritsar, we have designed various Tour & Travel Packages in India according to the budget and needs of the guest. Sight scenes in Amritsar and around. book online hotels in Punjab India, online car rental in Punjab India, Online tour packages for north India. Contact us for anything related to Travel, we assure you the best professional services which you expect.
Travel Dharamsala, Travel Dalhousie Khajjiar, Travel Kashmir, Travel Manali, Travel Shimla and all India with Jeet Travel.